RAJASTHAN EXPLORER- Jan 21st to 29th' 2017
Travelling through Rajasthan is like walking through a kaleidoscope. Everywhere you look, colors dance before your eyes—from saris drying on riverbeds to the sunsets of Udaipur, from the spice market in Jodhpur to the blue houses in the old quarters of Jodhpur. In this land of Kings, a fabled realm of maharajas where majestic forts and lavish palaces rises up imperiously from the desert landscape standing testimony to a bygone era of chivalry, valor and pride. Experience the best of what Rajasthan has to offer on this popular tour. Set out on an unforgettable journey to the fabled cities of Rajasthan. Venture into majestic forts and palaces, visit the immense Amber Fort high above Jaipur, explore the sand dunes of Jaisalmer on camel back, witness the romantic 'Blue City' of Jodhpur, marvel at the rampart views from Jodphur's Meherangarh Fort, enjoy the relaxed atmosphere of Udaipur.


ITINERARY
Day 1 : January 21st – Jaipur
Arrive at Jaipur and transfer to hotel. Jaipur is known as the "Pink City" after the rusty color that many of the houses are painted. With beautiful palaces, forts, gardens, temples, and unending market streets, it has a bit of everything that Rajasthan has to offer. Afternoon take a photo stop at the Hawa Mahal (Palace of Winds) and visit the City Palace Museum and Jantar Mantar Observatory.Evening enjoy dinner at a Rajasthani restaurant. Overnight at Jaipur.
Day 2 : January 22nd – Jaipur to Udaipur
Start early morning for the long ride to Udaipur. On the way we pass Bilwara and Chittorgarh. We will take a break at Chittorgarh to visit the Chittorgarh Fort( the largest fort in India and also a world heritage site). It sprawls majestically over a hill 180 m in height spread over an area of 700 hecters above the plains of the valley drained by the Berach River. By late evening reach Udaipur. Overnight at Udaipur.
Day 3 : January 23rd – Udaipur
Full day for Udaipur sightseeing. visit the City Palace, a towering citadel over the shadow of Lake Pichola. The palace is a conglomeration of buildings constructed by successive Rajput rulers. You'll also visit Jagdish Temple that enshrines black stone carving of lord Shiva and his mighty carrier Garuda. Also visit the Jain temple at Ranakpur, Lake Pichola and Bagore ki Haveli. Overnight at Udaipur.
Day 4: January 24th – Udaipur to Jodhpur
After breakfast drive to Jodhpur. En route visit Kumbalghar Fort, considered as the second most significant fort after Chittorgarh in the Mewar region, and is situated 64 kms north of Udaipur. Jodhpur is the second largest city in Rajasthan and is also known as the blue city as most of the houses here are painted blue. The old city is surrounded by a 10 kilometres long wall, which has 101 bastions and seven gates. On your tour of Jodhpur, visit the Mehrangarh Fort, which was built on a steep hill. The fort is among the best in India with exquisitely latticed windows in residential complexes. Later, proceed to visit the Jaswant Thada, a royal cenotaph built in white marble. You can also stroll down the markets of Jodhpur. Overnight at Jodhpur.
Day 5 : January 25th – Jodhpur to Jaisalmer
After breakfast we leave for Jaisalmer and arrive by late afternoon. Jaisalmer, "The Golden city", is a World Heritage Site. The town stands on a ridge of yellowish sandstone, crowned by a fort, which contains the palace and several ornate Jain temples. Many of the houses and temples are finely sculptured. It lies in the heart of the Thar Desert. Rest and overnight at Jaisalmer.
Day 6 : January 26th – Jaisalmer
After breakfast, go for a sightseeing tour of the city covering the stunning Jain temples inside the Sonar Quila. The palace museum inside this fort exhibits a rich collection of imperial dresses and artefacts belonging to the royal family of Jaisalmer. You will see havelis with convoluted designs and latticed windows such as Patwaon-ki-Haveli and the Gadisar Lake, which are a treat to watch during sunset. Later in the evening, drive 40 kilometres away from Jaisalmer to the sand dunes and enjoy the camel ride/camel cart ride to the Sunset Point and Sam Sand Dunes. Overnight at Jaisalmer.
Day 7 : January 27th – Jaisalmer to Bikaner
After breakfast drive to Bikaner. Visit Junagarh Fort , enjoy sunset views of the desert and visit the National Camel Breeding Farm. Overnight at Bikaner.
Day 8 : January 28th- Bikaner to Jaipur
After breakfast leave for Jaipur an check in to the hotel. En route visit the 15th century Amber Fort and palaces, about 10 km outside the walled city, which was the former capital of the region. Evening take a walk through the colorful Jaipur bazaar and finish your shopping. Overnight at Jaipur.
Day 9 : January 29th – Departure
After breakfast transfer to airport. End of tour.

COST Rs 27500/- per person

THEMESCulture
Nature
Food
Leisure
Adventure
DESTINATIONSJaipur
Jodhpur
Udaipur
Jaisalmer
Bikaner

HIGHLIGHTS
– Visit the palaces and havelies of Rajasthan
– See the sunset from the sand dunes of Sam
– Visit the majestic Chittorgarh fort
– Explore Udaipur, the city of palaces
– Sample Rajasthani Cuisine
TRAVEL & STAY
– Stay will be in clean and comfortable hotels and home stay with good reviews on double / twin sharing.
– Mode of travel will be SUV.
INCLUSIONS & EXCLUSIONS
WHAT'S INCLUDED
– 2 Night stay in Jaipur , 2 Nights stay in Jaisalmer, 2 Night stay in Udaipur, 1 Night stay in Jodhpur, 1 Night stay in Bikaner
– Breakfast on all days ( 8 Breakfast )
– Service charges and taxes
WHAT'S EXCLUDED
– Flight Charges ( Your city to Jaipur )
– Entry tickets and camera charges at sightseeing points ( wherever applicable )
– Camel ride
– Dinner & Lunch
– Other than mentioned
BOOKING & DISCOUNTS
– Rs 15000/- to be paid on booking and remaining to be paid by 10 January' 2017
– Rs 1500/- discount for group booking of 3 or more people.
GALLERY

---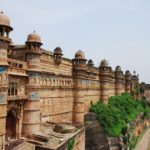 UPCOMING TRIPS

---

Arunachal Explorer – October 1st to 9th' 2016


Vietnam & Cambodia Explorer – Oct29th to Nov 6th' 2016


Andaman Explorer – Dec 3rd to 11th' 2016


Assam & Meghalaya Explorer – December 24th to 31st' 2016